Pharmacy grad, Hatesohl, named Army MEDCOM Civilian of the Year
---
David Hatesohl, a 1988 graduate of the KU School of Pharmacy, has been named the U.S. Army Medical Command Civilian Employee of the Year. Hatesohl is a pharmacist at the Irwin Army Community Hospital (IACH) at Fort Riley and has been serving the Fort Riley community for 13 years.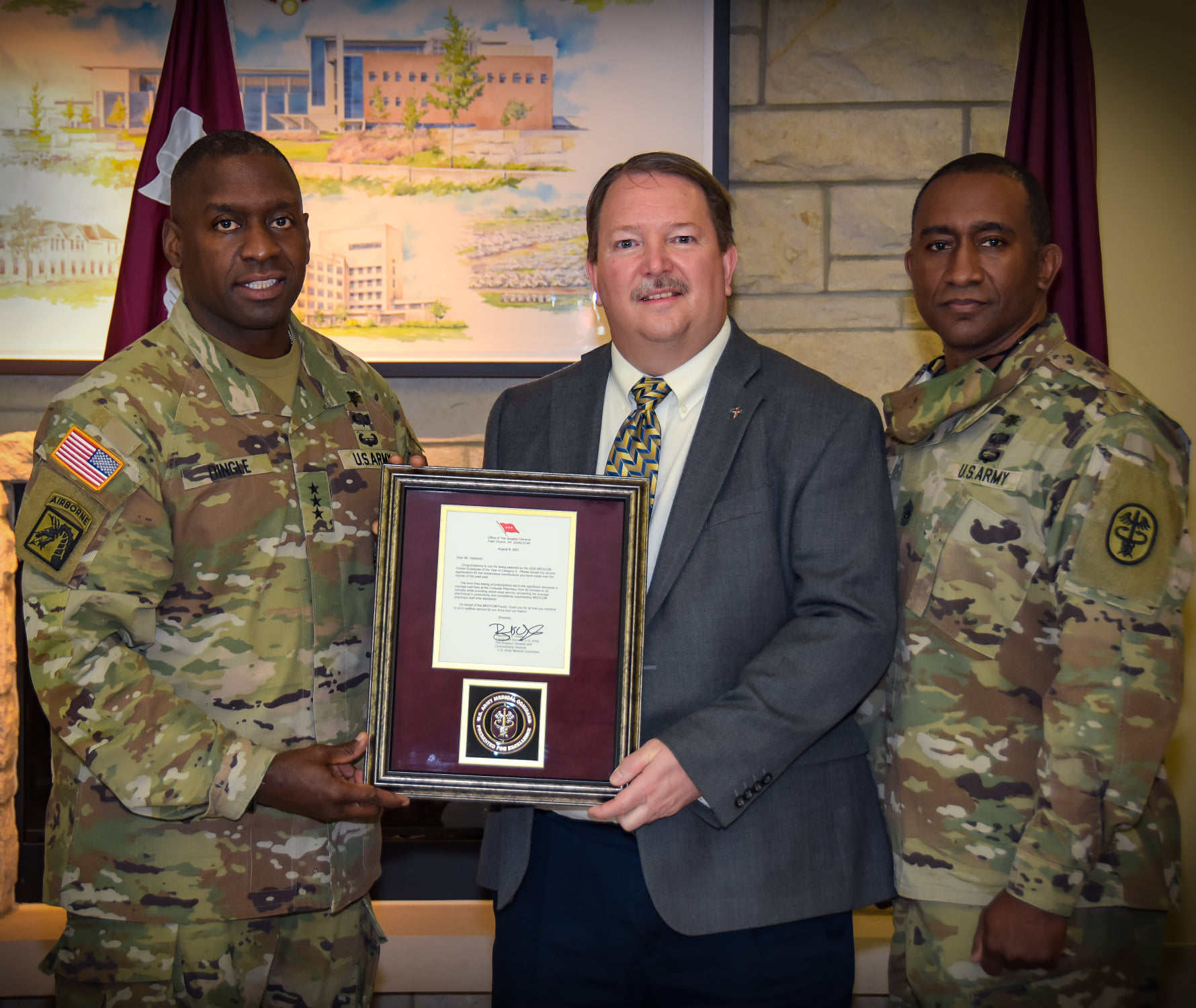 Hatesohl received the honor March 23 at Fort Riley from U.S. Army Surgeon General Lt. Gen. Raymond Dingle and Command Sgt. Maj. Diamond Hough, Office of the Surgeon General. "When you have leaders do what you have done," Dingle told Hatesohl at the ceremony, "you impact the entire community. It's not just a readiness thing, not just a soldier thing, not just a family thing, it's an entire community. [You are] the quintessential example of the entire command."
In the article The Sohl of a Pharmacist U.S. Army MEDCOM Civilian of the Year for the IACH website, Hatesohl told public affairs officer Jorge Gomez that he learned work ethic growing up on his family farm in Washington County near Linn, Kansas. His colleagues say his hard-working style, organizational skills and patient-focused care make a difference for those he serves.
"It's always important that we take time to recognize our patients and recognize the medications they're taking," Hatesohl said. "That personal factor for me makes a difference."