The University of Kansas School of Pharmacy hosted white coat ceremonies in September for its class of 2027. Faculty on the Wichita Campus helped their students don white coats on Sept. 5, while Lawrence Campus students met Sept. 7 at the Lied Center of Kansas for their rite of passage. The white coat ceremony symbolizes professionalism and integrity and reminds students of their professional obligation and responsibility to uphold the highest ethical standards and practice altruism in providing pharmacy care.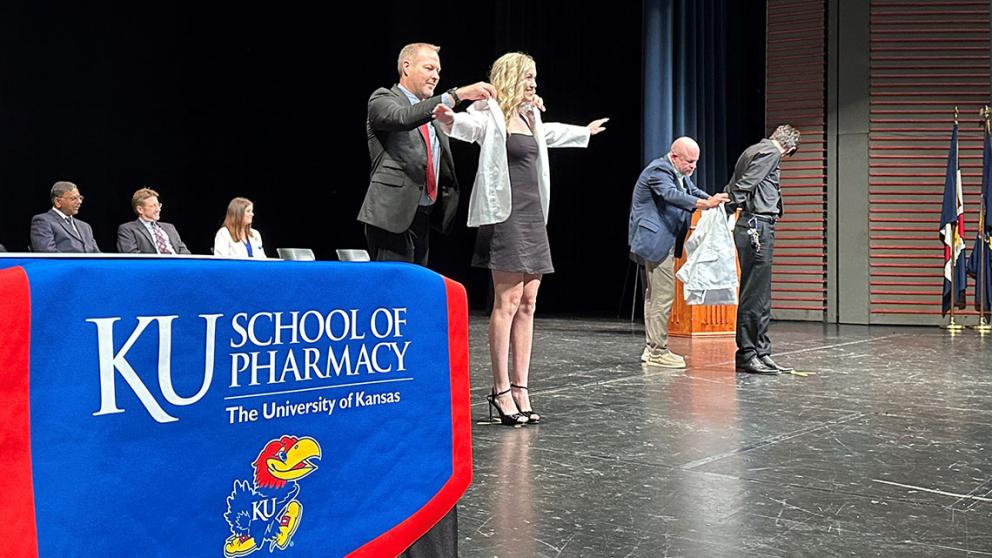 The University of Kansas School of Pharmacy presented its Distinguished Service Award to Max Heidrick of Beloit, Kansas on Friday, October 18 at the School of Pharmacy building in Lawrence. Heidrick, a 1971 graduate of the School of Pharmacy, owns S&S Drug in Beloit.
High school students can now register for KU School of Pharmacy's 2023 summer camp. Summer camp offers a hands-on experience to explore the pharmacy profession. In addition to day camps on the Lawrence campus June 12, 14 and 16, a two-day, two-night camp is offered June 25-27.