Pharmacy Summer Camp open for registration
---
High school students can now register for KU School of Pharmacy's 2023 summer camp. Summer camp offers a hands-on experience to explore the pharmacy profession. In addition to day camps on the Lawrence campus June 12, 14 and 16, a two-day, two-night camp is offered June 25-27.
Pharmacy summer camp is designed and directed by current KU Pharmacy students. Day camp participants are engaged from 8 a.m.-5:30 p.m. Cost is $50 and includes snacks and meals. Participants will be guided through activities by pharmacy students and School of Pharmacy faculty. Cost of the expanded overnight camp is $250 and includes campus housing, on-site transportation and meals.
The participant experience will include:
Career discovery–exploring the ever-increasing career opportunities for pharmacists.
Learning about various pharmacy practice settings including community pharmacy and institutional hospital practice sites.
Visiting campus research laboratories and interacting with basic science faculty.
Utilizing the pharmacy school facilities including lecture classrooms and the pharmacy practice skills lab.
Hands-on, non-sterile compounding of medications.
Working with current pharmacy students to learn more about patient counseling, diabetes education, immunizations and more.
Discussion of current pharmacy practice methods with real life practitioners during a virtual tour of local pharmacies.
Joe Heidrick, associate dean for experiential education and clinical assistant professor, helped create the pharmacy summer camp and has been part of the camp faculty since its inception.
"Summer camp is such a great opportunity for high school students to explore the vast career opportunities available within the pharmacy profession—through the lens of current pharmacy students," said Heidrick. "We realized we cannot expect young people to be excited about the profession unless we give them reason to be excited. Summer camp is made fun by our students and the supportive relationship we build with our campers."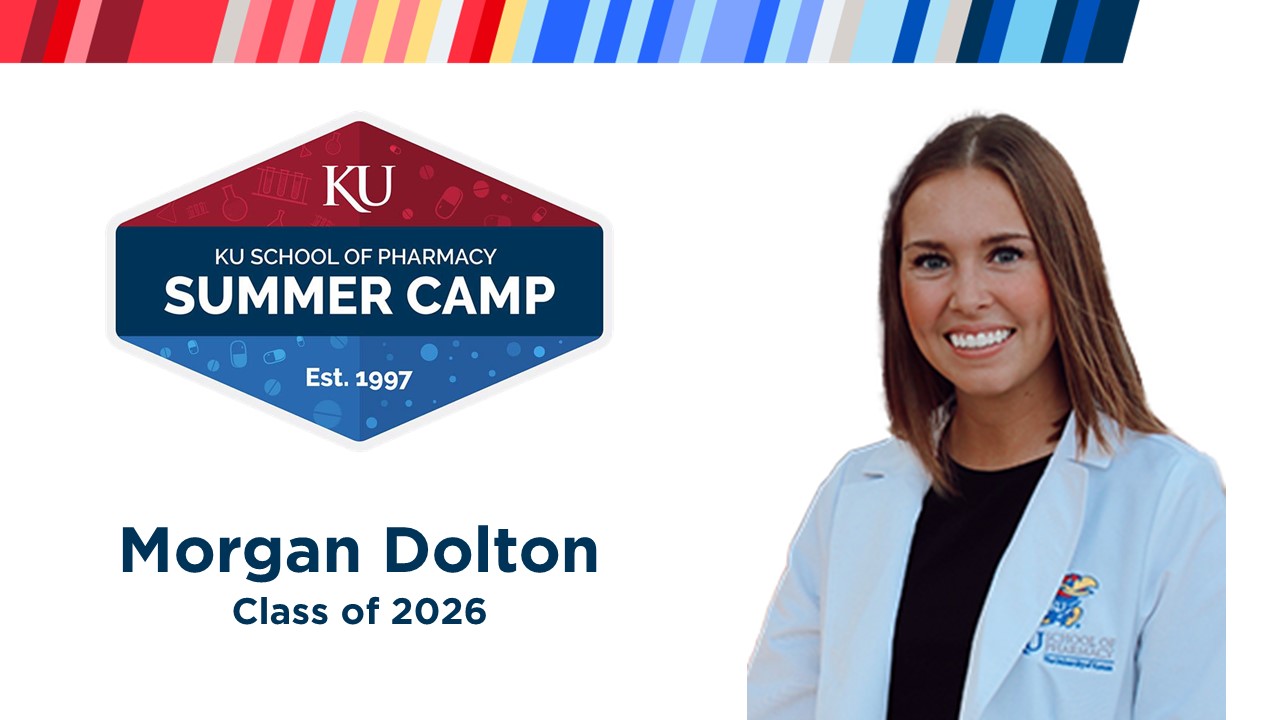 "I had made the assumption that the daily tasks of a pharmacist only included counting pills," said Morgan Dolton, Class of 2026. "However, KU Pharmacy Summer Camp opened my eyes to the responsibilities and opportunities within the profession of pharmacy. Pharmacy is a challenging and rewarding career, and I'm so glad I attended camp. I wouldn't be on this path if I hadn't."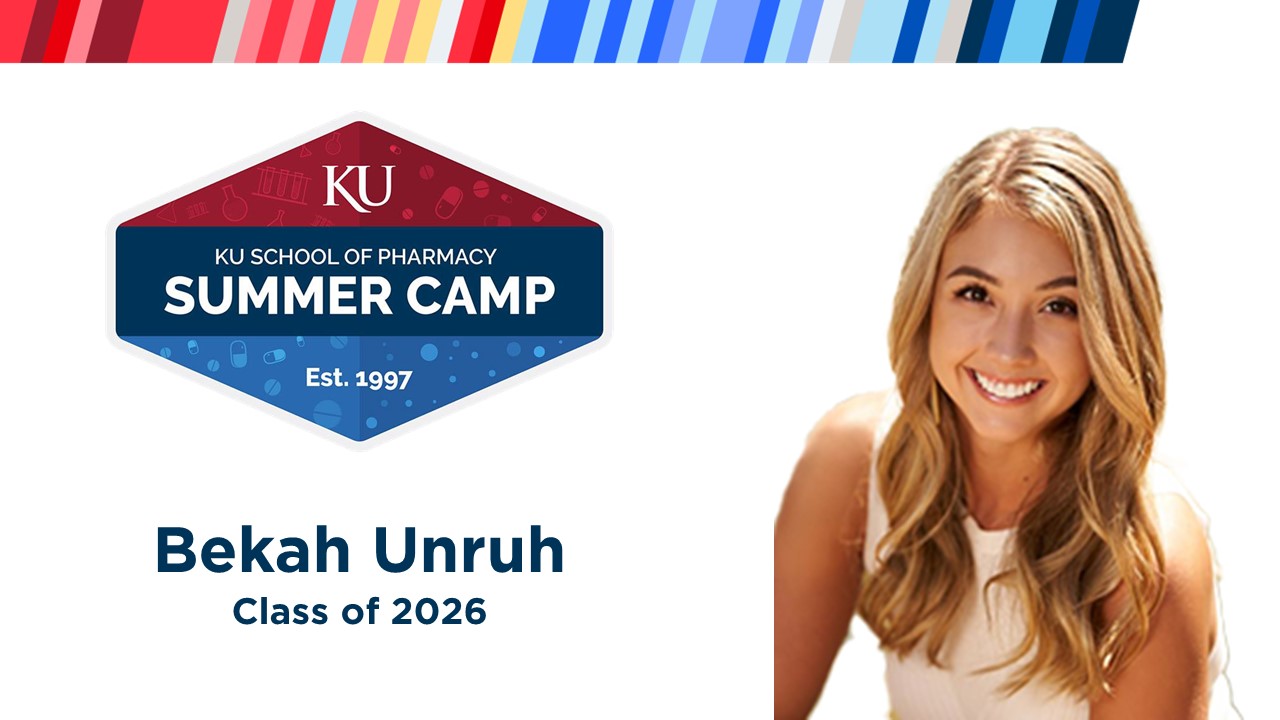 "I attended the KU School of Pharmacy summer camp as a high school junior and it opened my eyes to the various opportunities in the profession," said Bekah Unruh, Class of 2026. "I learned about the different practice settings like hospital, retail, clinical, laboratory, and so much more, which really solidified my decision in pursuing a career in pharmacy."
The KU School of Pharmacy Summer Camp has limited space available. Registration will be closed when full.