Brittany L. Melton
---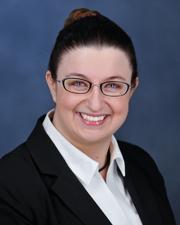 Associate Chair Pharmacy Practice - Lawrence
Associate Professor
Department of Pharmacy Practice
Contact Info
University of Kansas Hospital, Room Wescoe 6012
Medical Center, Kansas City
3901 Rainbow Blvd., MS: 4047, KS 66160
---
Biography
—
While working on her Ph.D., Brittany also earned the graduate certificate in survey research. She practiced in both hospital and community pharmacy settings prior to coming to KU. Melton joined the KU faculty in 2013.
Education
—
Ph.D. in Pharmacy Practice, Purdue University, 2013, West Lafayette, IN
Pharm.D., Purdue University, 2009, West Lafayette, IN
B.S. in Pharmaceutical Science, Purdue University, West Lafayette, IN
Selected Publications
—
Kiersma ME, Hagemeier N, Chen A, Melton B, Noureldin M, Plake K. A Graduate Student Mentoring Program to Develop Interest in Research. American Journal of Pharmaceutical Education. 2012;76(6): Article 104.
Selected Presentations
—
Melton B, Seto T, Frazier S, Frederick D. From Practicality to Practitioner: a Perspective on Patient Safety. Industrial and Systems Engineering Research Conference. San Juan, Puerto Rico. May 2013
Chen S, Zillich AJ, Melton BL, Saleem JJ, Johnson E, Weiner M, Russell SA, McManus MS, Doebbeling BN, Russ AL. "The Effect of Redesigned Computerized Drug-Drug Interaction Alerts on Medication Errors and Prescribing Efficiency" International Society of Pharmacoeconomics and Outcomes Research. New Orleans, Louisiana. May 2013
Melton BL, Russ AL, Carlstedt BC, Duke J, Zillich AJ. Development of Beers' Criteria Clinical Decision Support System for a Computerized Order Entry System. AMIA Symposium Poster. Chicago, Illinois. November 2012
Melton BL, Zillich AJ, Saleem JJ, Russ AL, Tisdale JE, Overholser BR. Usability Testing to Refine a Pharmacogenomic-Guided Warfarin Clinical Decision Support System. AMIA Symposium Poster. Washington, D.C. October 2011
Memberships
—
American Medical Informatics Association
American Association of Colleges of Pharmacy
American Society of Health-Systems Pharmacists
Healthcare Information and Management Systems Society