Nguyen and Villa receive KU Racial Equity Research Award
---
KU Pharmacy assistant clinical professors Kristin Villa and Cambrey Nguyen have received a KU Racial Equity Research, Scholarship & Creative Activity Award. Promoting health equity through culturally competent pharmacy care, dismantling anti-Black linguistic racism, documenting the unique contributions of diverse composers and celebrating living Indigenous cultures while repairing relationships with Native communities are among the goals of four projects selected.
"We are excited about the KU Racial Equity Research, Scholarship & Creative Activity Awards for our colleagues Drs. Nguyen and Villa," said Apurba Dutta, associate dean for academic affairs. "Providing patient-centered and equitable care to all individuals is a fundamental premise of our program. Further examining this important principle complements our bench science, academic rigor and experiential education that inform and prepare our students to serve the healthcare needs of Kansans."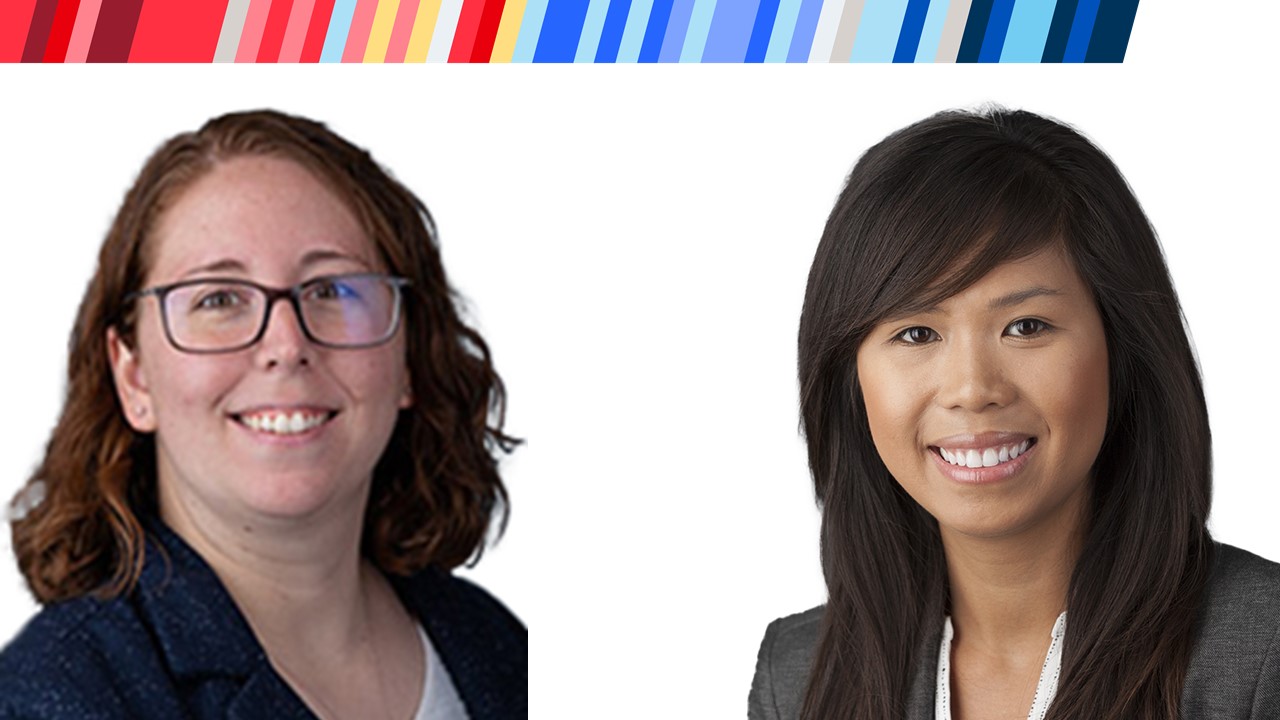 Nguyen and Villa will conduct a study that explores the quality of care provided by community pharmacists to racially diverse people with disabilities with an emphasis on Native and Black populations. Based on the Healthy People 2020 final review, 76.8% of adults with disabilities encounter barriers that may lead to poor comprehension of their health status, low quality of life, and unfavorable health-related outcomes.
To combat inequities in health care, pharmacists are encouraged to provide patient-centered and culturally responsive care, but there is limited research on patient perspectives of how well pharmacists provide such care. This study will promote progress toward racial and health equity by making pharmacists aware of barriers that this intersectional patient community faces and providing resources and best practices to meet their needs.
"We are excited about the potential for these insightful projects to create both immediate change and sustainable progress toward racial equity right here at KU and in the communities we serve," said Simon Atkinson, vice chancellor for research. "I am especially enthused about the range of expertise that will be applied to this profound challenge — by musicians, pharmacists, filmmakers, linguists and museum curators — and the meaningful engagement with campus and community partners who will generously share their experiences and ideas to help increase understanding and co-create a path forward."
Led by members of the University of Kansas research and creative community, the two-year projects aim to foster progress toward a state where race no longer determines one's ability to thrive because systemic barriers to quality housing, education, employment, health care, public safety and other needs have been removed. The project teams — representing five departments across the university — were chosen through a peer-reviewed competition co-sponsored by the Office of Research and the Hall Center for the Humanities. They each will receive $20,000 to support their work.
"As a leading research university committed to diversity, equity, inclusion and belonging in all aspects of its mission, KU must invest in research, scholarship and creative activity that levels the playing field for historically marginalized groups," said Giselle Anatol, interim director of the Hall Center. "These projects challenge our university, our professions and our society to engage in honest self-reflection and make systemic change so that we can live up to our ideals."
The recipients will come together this spring and fall for a series of workshops hosted at the Hall Center to exchange ideas and provide feedback on each other's work as it progresses. KU has funded 14 projects through the Racial Equity Awards program, which launched in 2021.