Crystal Burkhardt
---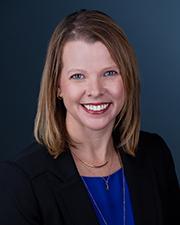 Department of Pharmacy Practice
Contact Info
Wescoe, Room 6007
Medical Center, Kansas City
3901 Rainbow Blvd.
Kansas City, KS 66160
---
Biography
—
Crystal Burkhardt's primary practice site is at the Landon Center on Aging located on the KUMC campus which serves as the primary source for her practice based research.
Education
—
Residency, Geriatric Speciality, Minneapolis Veterans Affairs Medical Center, Minneapolis, MN
Pharm.D., Drake University, Des Moines, IA
M.S. in Business Administration, Drake University, Des Moines, IA
Selected Publications
—
Hume, A. L., Kirwin, J. Bieber, H. L., Couchenour, R. L., Hall, D. L., Kennedy, A. K., LaPointe, N. M., Burkhardt, C. D., Schilli, K. Seaton, T. Trujillo, J. & Wiggins, B. (2012). Improving care transitions: current practice and future opportunities for pharmacists. Pharmacotherapy, 32(11), e326-37. DOI:10.1002/phar.1215
Obering, C. & Batrash, A. (2009). Case Report: Combined Use of Donepezil and Galantamine in Mixed Dementia. Journal of American Geriatric Society, 57, 1934-1935.